AAUW advances equity for women and girls through advocacy, education, philanthropy and research.  In principle and practice, AAUW values and seeks a diverse membership.  There shall be no barriers to full participation in this organization on the basis of gender, race, creed, age, sexual orientation, national origin, disability, or class. AAUW will be a powerful advocate and visible leader in equity and education through research, philanthropy, and measurable change in critical areas impacting the lives of women and girls.  By joining AAUW, you belong to a community that breaks through educational and economic barriers so that all women and girls have a fair chance.
---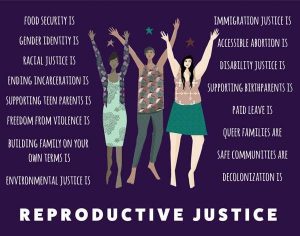 Reproductive Justice
Friday, February 23, 7-9 pm
Napa Valley Unitarian Universalists, 1625 Salvador Avenue
Co-sponsored by AAUW, Napa County Branch,
the League of Women Voters and Planned Parenthood
Reproductive Rights of Women are under attack. Program includes a series of short films and presentation by Michelle Verger, Public Affairs Officer of Planned Parenthood of Northern Cali-fornia, on the status of Reproductive Justice today and action items we can take to protect women's health care and reproductive rights. Discussion will follow the films, which include:
Vision 2020: Sexual and reproductive health and rights are key to achieving sustainable development and equity for all.
Dollars and Sense: The Case for Contraception is an infographic creat-ed for Population Action International to raise awareness about the importance of adequate access to contraceptives.
Roe at Risk: Fighting for Reproductive Justice Documents the disturbing reality that 40 years after Roe v. Wade women across the country are seeing their reproductive rights slip away.
Unlocked: Highlights the vital role Planned Parenthood health centers play in the lives of millions of women in communities nationwide.
Discussion will follow the films.
---
PAST PRESIDENT'S PIN

Designed by Napa County Branch Past President Gladys Johnson, this pin has been available since 1970.  Branches form the letters AAUW and the leaves symbolize each past president as vital to the life of the branch.  The Educational Opportunity Fund receives all proceeds.
To order or for more information, please click here to go to the Past Presidents' Pin Page.
Please note: Effective January 1, 2017, the price of our silver pin has increased to $75 due to an increase in our costs.